1:1 Life-Size Magnification
Set your sights on a world of the smallest details with the
NIKKOR Z MC 50mm f/2.8 Lens
from
Nikon
. Ideal for spontaneous snapshots, food photography, or exploring the minute details of everyday life, this normal-length macro lens offers a life-size 1:1 maximum magnification along with a minimum focusing distance of 6.3" to suit working with close-up subjects. The lens also doubles as an outstanding portrait lens. The combination of its shallow depth of field and life size magnification creates a unique, almost three-dimensional effect in your stills and videos.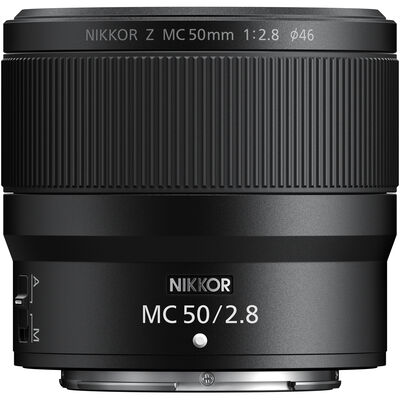 Razor-Sharp Optics
Ideal for macro and portrait shooting, this lens offers a life-size 1:1 maximum magnification along with a 6.3" minimum focus distance to highlight the smallest textures, shapes, and details in a natural-looking 50mm perspective.
Excellent edge-to-edge sharpness and a rounded nine-blade diaphragm ensures beautiful bokeh and background blur to isolate the subject from the background.
ED and aspherical lens elements provide optimal correction of coma and chromatic aberration, and a fluorine coating reduces dirt, water, and smudges from sticking to the surface of the lens.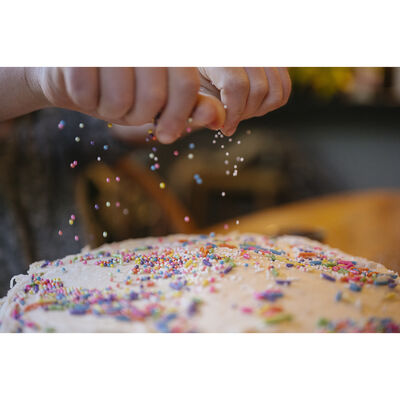 Advanced Autofocus
Fast, accurate, and virtually silent autofocus system with suppressed hunting and breathing. Includes focus limiter switch for even more speed and accuracy across a smaller distance range.
Electromagnetic diaphragm mechanism in the lens barrel provides highly accurate electronic diaphragm or aperture blade control when using auto exposure during continuous shooting.
Unique front-focusing design minimizes the size and weight of the lens for easy and comfortable carrying.
Sophisticated Lens Design
Normal-length prime designed for FX-format Nikon Z-mount cameras, however, can also be used with DX models where it provides a 75mm equivalent focal length.
Rounded nine-blade diaphragm provides beautiful bokeh and background blur to isolate subject from the background.
Lens barrel indicator for reproduction ratio and focus distance.
Large metal lens mount provides more light capture, sharper details, better colors, and less distortion. Compatible with ES-2 Film Digitizing Set, lets you turn your full-frame Z-series camera into a high-resolution film digitizer. Bring 35mm film negatives or slides back to life as stunning digital images. Separately purchased step-up ring required.